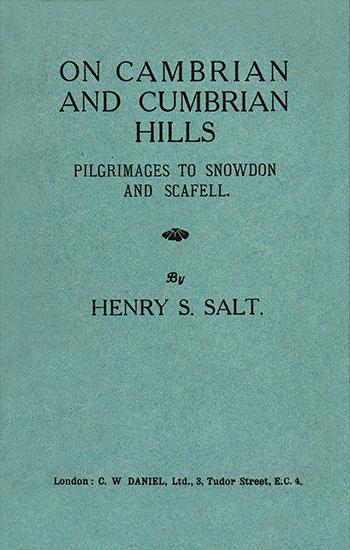 Publisher
A. C. Fifield, London
Editions
Second Edition
1922 C. W. Daniel, pp. 124, Hardback
Summary
A little study of the hills of Carnarvonshire and Cumberland, an expression of the emotions that our mountains can inspire. A plea for the preservation of Snowdon and other mountain "sanctuaries," before they are utterly disfigured.
Content
Pilgrims of the Mountain
At the Shrine of Snowdon
At the Shrine of Scafell
Pleasures of the Heights
Wild Life
The Barren Hillside
Slag-Heap or Sanctuary?
Reviews