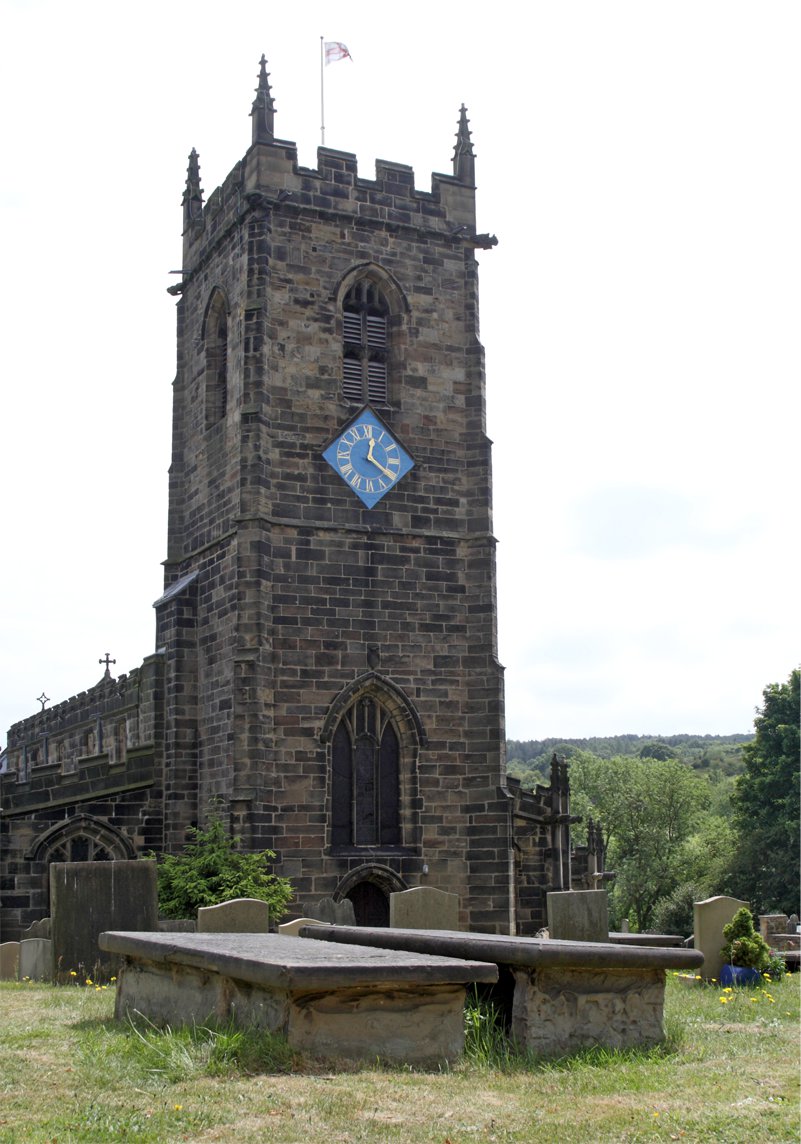 The Reverend John Hawksworth is mentioned in detail on page 188 of "The Life and Times of Selina, Countess of Huntingdon"— his surname is given as Hawkesworth:
"Mr Hawkesworth's marriage with Miss Mollar, sister of the late Andrew Mollar, Esq., a worthy member of the Moravian Church, brought Mr Hawkesworth in close connection with the United Brethren; and about the beginning of the year 1782 he withdrew from the Connexion of his kind and noble patroness, and joined the Moravian Church. The change greatly distressed the venerable Countess (of Huntington), who foresaw in the circumstance the departure of his ministerial usefulness. Her Ladyship deeply felt this trial, and made several ineffectual efforts to induce him to retrace the steps he had taken. On his return to England he settled in Wem, in Shrophire, where he had formerly laboured in the chapel built by Mr. Henshaw, and supplied for many years by the students from Trevecca. After some time he removed to Fulneck, in Yorkshire, and from thence to London. Whilst there he withdrew from the Church of the United Brethren, and retired to Horsley, in Gloucestershire, where he ended his days in peace, in the year 1810."
In 'The Countess of Huntingdon's Connexion: a sect in action' by Alan Harding it is stated that:
"Adams's path to ordination had been exceptionally difficult, but he was not the only student to experience significant problems. Another was John Hawkesworth, who went to serve the Connexional chapel in Plunkett Street, Dublin, in April 1772. Lady Huntingdon agreed in October 1773 to his being ordained, though no moves were made on this, and she appears to have had some fear of losing Hawkesworth to the Dublin congregation once he was actually ordained to them. When he did finally achieve ordination in September 1774, it was to the Dublin congregation, but not in Dublin: the Irish Dissenting ministers, he warned Lady Huntingdon, were so hostile to the Connexion that they would not agree to do it, and he had to come over to Plymouth to be ordained by the Dissenter Andrew Kinsman at his Tabernacle there."
This would mean the Reverend John Hawksworth (Hawkesworth) was likely to be in his mid-twenties when ordained. Although we cannot prove any of the following at the moment it is possible that John Hawksworth's father was Joshua. This would give a Christening date for John as 25 MAR 1748 at Silkstone, Yorkshire, England. [Update: An unquoted source on familysearch.org says John Hawksworth was born around 1757 which means we haven't found his Christening after all.]
A promising lead on the National Archive shows:
Further deeds to Kidcroft and New Ing and possibly other closes, some of which belonged to Hugh Walker. The property came to the Rev. John Hawkesworth and was acquired by John Shaw of Attercliffe, surgeon, who sold it to Jonas Clarke in 1800. The bundle includes abstract of title of the Rev. John Hawkesworth of estates to be sold to John Shaw and plan and survey of the closes sold in wills of Hugh Walker an John Hawkesworth (in abstract); receipts for Barnsley Free Grammar School.
CR 527 links Joshua with the Rev John Hawksworth via John Shaw:
Title deeds to a messuage and closes called Near and Far closes in Silkstone, purchased in 1846 in two parts by Mrs. Sarah Anne Clarke from Samuel Shaw and mortgagees for £800; and Joseph Shaw and mortgagees for £400. The property belonged in 1760 to Joshua Hawksworth of Silkstone and subsequently passed to the Shaws.
In the churchyard of All Saints and St James the Great in Silkstone there is a raised grave slab, it states:
Raised graveslab. c1763. Sandstone with two incised arched panels with relief of vines. The left panel to: Sarah the wife of Joshua Hawksworth d. 3rd October 1736 aged 46 years. The right panel to: Joshua Hawksworth Senr of silkstone, "Yeoman d. 14th April 1762 aged 73 years. A further inscription to Rebekah wife of the said Joshua Hawksworth d. 7th February 1763 aged 70 years. Further inscriptions of 1803 and 1818.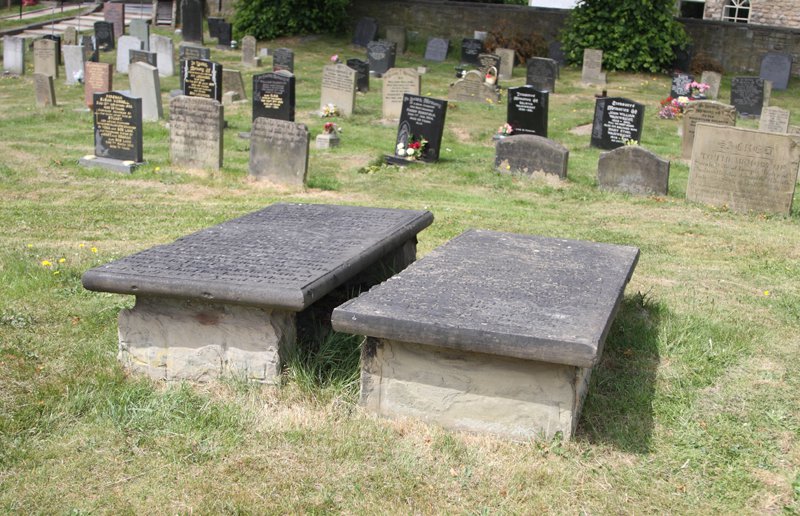 This information is from British Listed Buildings
In fact there are two raised grave slabs next to each other at All Saints in Silkstone relating to the Hawksworth family.
Hopefully one day we will be able to prove that this is indeed the correct family of John Hawksworth. However, it is now clear that the correct surname is Hawksworth even if John Hawksworth was known to friends and family as Hawkesworth.