Thomas Henry Salt (1825-1907) was born in Shrewsbury, Shropshire, the third son of Thomas Salt and Harriet Moultrie. He was education at Shrewsbury School. He was a Lieutenant Colonel in the Royal Bengal Artillery. On 18th August 1850 he married Ellen Matilda Allnatt in Calcutta, Bengal, India. Their only son Henry Shakespear Stephens Salt was born on the 20 September 1851 in Nynee Tal, West Bengal, India. Following the death of Ellen he married Julia Wood on 21 August 1906 at Priory Church, Great Malvern, Worcestershire. He died on the 25 December 1907 in Worcester aged 82. He was buried at St John's Church cemetery, Worcester. Details of his burial are given here: Thomas Henry Salt grave monument.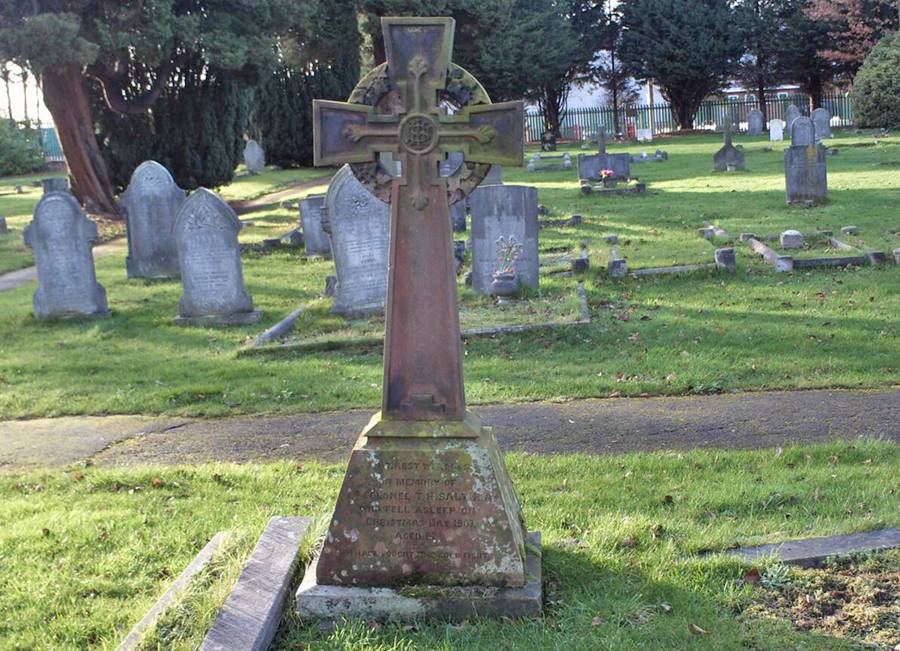 © Gravestone Photographic Resource.
Royal Bengal Artillery
2nd Lieutenant Royal Bengal Artillery, 1845; Lieutenant, 1849; Captain, 1858; Major, 1864; Lieutenant Colonel, 1869; Served in the Punjaub Campaign of 1848-9, including the battles of Sadoolapore, Chillianwalla, and Goojerat (Medal with two Clasps); Siege and capture of Delhi in September, 1857 (Medal with Clasp); Commanded a Punjaub Field Battery throughout the operations of the expedition of 1863 against the tribes on the N.W. frontier of India (Brevet of Major).